El equipo que conforma Cosmic Patterns Software se dedica a desarrollos de la más alta calidad y han establecido el estándar en software de astrología.
Desarrollamos el software de astrología más fino del mundo y a los mejores precios. Hemos recibido excelentes críticas desde hace décadas y seguimos siendo el líder en desarrollo de software astrológico.
Las peticiones y sugerencias de nuestros clientes guían nuestro desarrollo de software. Por lo tanto, ustedes, nuestros clientes, también forman parte de nuestro equipo. Sin su apoyo y su participación, este trabajo no sería posible.
David Cochrane
David and Fei's Spiritual Retreat to Mexico
Mexico City / Bacalar
July 21-27, 2017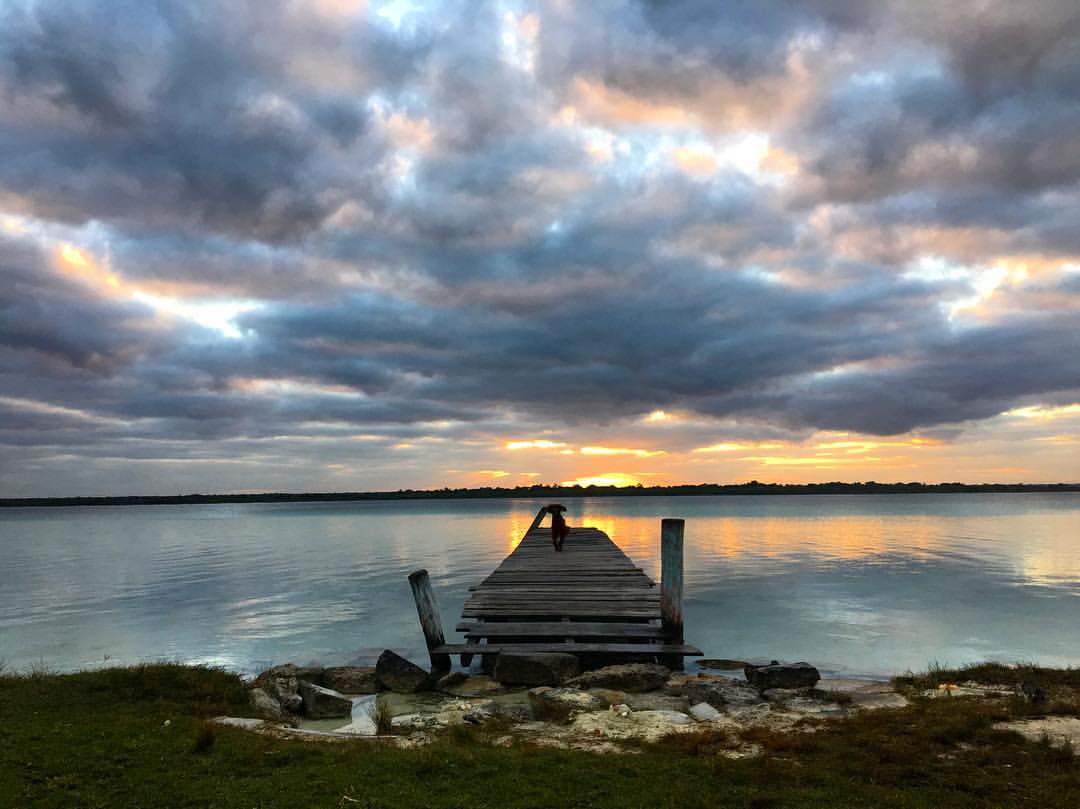 Spiritual Healing With Astrology (July 21, Mexico City)
July 21, 2017: Free 2 hours lecture by David Cochrane; "Spiritual Healing With Astrology"
The astrology chart reveals a person's deepest motivations and goals for this life time. Your birth chart is much more than a description of personality characteristics. Virgo is not just fussy and fastidious. Libra is not just pleasant and compromising. In fact, these personality traits are not completely accurate for every person, but the goals and motivation of the zodiac signs are always true because the essence of astrology is how life is striving to evolve and what the next step in your path is.
By becoming aligned and connected to your soul purpose, healing occurs and wholeness is achieved. The effects of proper attunement to your spiritual purpose can be extraordinary. David will lead us on an inner journey where we discover clear and practical ways to accelerate our growth and our development and the growth and development of our clients. You can target very specific issues and ways for people to develop spiritually and achieve healing and wholeness at every level.
Time: TBD
The Spiritual Dimension of Zodiac Signs (July 22, Mexico City)
II: July 22, 2017
       Time: TBD
David will give a whole day workshop on the "The Spiritual Dimension of Zodiac Signs"
1) 15-30 Minutes guided meditation. The day will begin with guided meditation by David, followed by a guided healing meditation with Fei. People with something to heal can attend and receive this healing. This will help all attendees tap into their spiritual self in order to absorb, feel, and understand the nature of the lecture itself. The guided meditation will end with a group hug.
2) 10 minutes break: Will give the attendees to relax, drink water and gather themselves together. Get ready for the Spiritual Dimension of Zodiac Signs workshop
3) Workshop begins. David will take us into a deeper understanding and appreciation of each zodiac sign. We will see that behind the personality traits there is a message, a path, and a challenge. There is a step for us to take in our evolution. All attendees who have a birth time from a birth certificate or birth record are invited to submit their complete birth data ahead of time. All attendees who submit their charts will have their charts presented in class with about 10 minutes of analysis of some of the important zodiac signs in their charts. This will help all of us experience how these ideas work in real life with real people. We experience how we can apply these ideas to our own charts and the birth charts of others.
4) Questions and Answers: There will be some time during the workshop to ask questions and if there is enough time, there will also be a question-and-answer period at the end.
Fee: (TBD) With tea and lunch and dessert (it should not be that expensive, we will charge enough to cover Ursula's expenses, room fee, labor, and food. It will come with Lunch and tea)
Free Kepler and Sirius workshop (July 23, Mexico City)
July 23, 2017: Half a day Free Kepler and Sirius workshop only for registered users
TIME: TBD
Personal readings (July 23, Mexico City)
July 23, Afternoon: Fei will accept personal readings, $150 per hour fee. David will also do some charts but only on special client who needs immediate help. The same fee applies.
Astro Healing Retreat with David Cochrane (July 25, Bacalar)
July 25, 2017 Tuesday: Whole Day Free Astro Healing Retreat with David Cochrane.
Location: TBD
09:30 AM to 12:30 PM
15 -30 minutes Introduction and guided meditation: David will lead the attendees in a guided meditation that enables the attendees to tap into their own source of spiritual power and their capacity to bring spiritual healing. The meditation prepares the attendees to feel attuned to the spiritual dimensions of life and the spiritual dimensions of astrology. The guided meditation enables the attendees to fully understand and appreciate the ideas that are presented and the experiences we will have in the Astro Healing Retreat.
Attendees will experience the birth chart as a dynamic process rather than a static set of descriptions of their lives. We will dive deep into the inner meaning and purpose of the birth chart that is the fundamental essence of the astrological significance of the birth chart. We will experience how the usual interpretations are only symptoms of the inner dynamics that are at work and we can transform and change our lives by tapping into that core process and bringing it out in new, more vibrant, and more positive ways. The astrology chart opens doors for people to discover their unique path and express themselves more fully and to have a more rewarding and fulfilling life. We will see that the information is specific and practical and not just general and vague spiritual platitudes. We will have time to look at only a few birth charts but all of us will benefit by seeing how the keys to finding fulfillment, healing, and spiritual direction are fundamental to astrology and are a gift that we can share with others.
12:30 PM to 1:45 PM: Lunch Break
02:00 PM to 05:00 PM: Astro Healing Retreat continues
Dinner Time: 5 PM until…….dark? Group will gather at dinner, comradery gathering, meet your new friends and sharing and learning from each other, getting to know new friends, etc.
After Dinner: Attendees gather at the beach: Beach gathering on a group circle with camp fire (I hope this is possible). David and Fei will lead the fire ceremony similar to the new year's eve ceremony at the Temple of the Universe. We will need pen and papers. Attendees will write their bad memories, problems, etc. on a piece of paper then will throw it into the fire. After each one throws the paper into the fire, the group in circle will chant Om
The fire ceremony will end with holding hands together praying Om lead by David.
Opciones de reportes
Contamos con la colección más grande en el mundo de reportes interpretativos. Estas opciones de reporte no operan de manera individual, requieren de Kepler, Sirius o Pegasus para operar.
Estas opciones de reportes astrológicos proveen la capacidad para análisis más profundos de las cartas y permiten concentrarse en áreas o problemáticas que no se cubren en las facilidades estándar de Kepler o Sirius. (Seleccionar imagen para más información)
Otras opciones
Estas opciones extienden el poder de Kepler de maneras muy interesantes!
Foros de discusión
Participa en nuestros foros, da tu opinión, genera conversaciones
Some of us feel rejuvenated at the beach or we feel more alive, enthusiastic, and energetic in certain cities, or we feel a need to periodically hike mountain trails. In different ways different environments are therapeutic for us.
read more
Ligas interesantes
Acceso a materiales de educación e información